Wright Design Architectural Practice was founded in 1991 by Derek Wright, who has over 40 years of experience. The success of Wright Design has grown on a strong emphasis on practical design awareness, which has allowed the practice to produce high-quality domestic and commercially viable buildings.
I worked closely with Blake at Wright Designs in order to design and develop a webpage for them – including a portfolio section and a contact form in order to capture enquiries.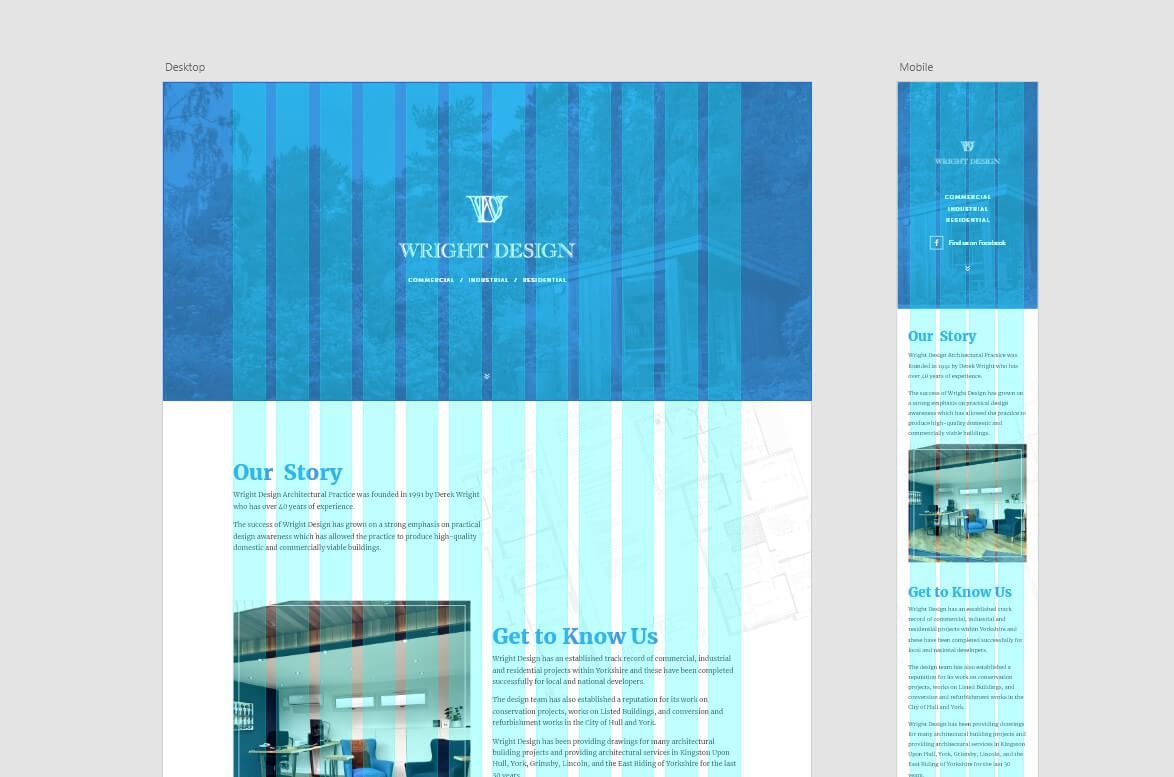 I used many of the architectural materials provided to me by Blake to give them a online portfolio of work, and used a couple of the drawings as background elements within the site itself.